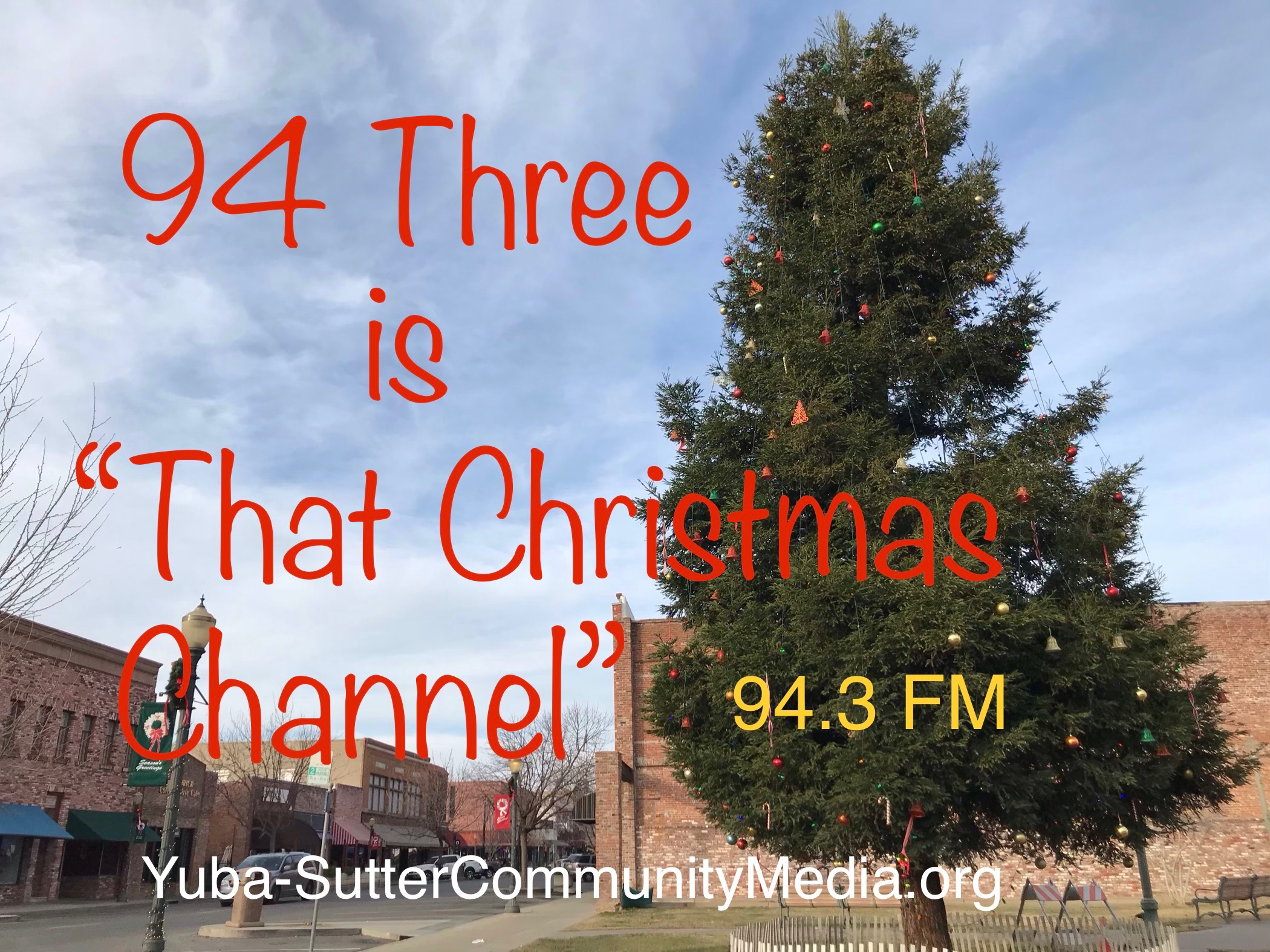 TUNE IN Now through 11:59PM Christmas THEN see what happens at Midnight, Saturday Morning
Yuba-Sutter Community Media is a new non-profit media group.
YSCMI recently received the license for 94.3 FM, KXMJ-LP, Marysville, and is developing a community-based radio and online streaming station.
Give a listen to 94 Three! We're Just Getting Started!
Watch this website for announcements and information in the coming months about what we will be developing in the Yuba-Sutter Community that it doesn't have today!
TELL US WHAT YOU THINK: EMAIL info@Yuba-SutterCommunityMedia.org
We're not couch potatoes